For the Best Selection of Parts and Accessories in Denver, Choose Colorado Chrysler Jeep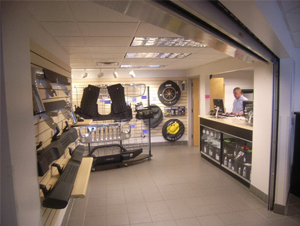 Whether you're looking to customize your daily driver with genuine Mopar parts and accessories, or you need to repair your vehicle, our dealership has a well-equipped and handy Parts Center. Here at Colorado Chrysler Jeep we are proud to provide our customers with the best in authentic OEM parts for your Chrysler Jeep, Dodge, Ram, and more.
Our certified technicians will help you choose your parts and accessories, help you install them, and will answer any questions you may have. Whether you are a DIY-er or you would like your parts and accessories professionally installed by our highly skilled auto technicians at our Service Center, our Parts Center staff are there to help. You will find that our amenities are comfortable and welcoming, we provide long service hours through Saturday, and we do speak Spanish at our facility (se habla español) to accommodate our customers. Buying the parts you need for your vehicle has never been easier than with our Parts Center at Colorado Chrysler Jeep!
We guarantee quality here at our dealership, whether it is with our customer service or the parts you will purchase. We only stock OEM replacement parts and accessories, so you can rest assured that you are receiving the real deal every time. We highly encourage you to explore your options at our Parts Special page, to ensure you get the best deal available. When you are ready to choose your genuine OEM parts and accessories, we invite you to schedule an appointment with the folks at our dealership. We are proud to serve our customers in Denver, Littleton, Aurora, and Centennial. See you soon!
What is the Process of Ordering Parts?
If you already know the name or number of your desired part, please fill out our online form to place an order. Our staff will check availability of the part and get back to you with pricing, via your preferred method of contact. Once confirmed, we'll order the part and can either ship it to you, or hold it until you pick it up in our store.
Quality is Our Guarantee
Because we only stock OEM replacement parts and accessories, you can be sure that manufacturer specific quality will be maintained.
---
Colorado Chrysler Jeep
350 S Havana Street Aurora, CO 80012
(866) 787-0297