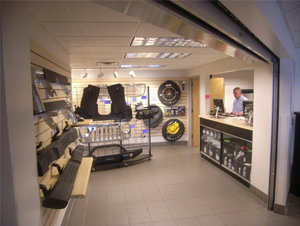 Chrysler and Jeep Auto Parts in Denver

At Colorado Chrysler Jeep, our experts can find the Chrysler or Jeep auto part you are looking for. If you are seeking to fix your vehicle and get it running correctly, visit our highly trained expert parts staff. We are more than willing to find the auto part you need. When you buy Chrysler or Jeep car parts in greater Denver from Colorado Chrysler Jeep you will be saving yourself a lot of time and money.  You can contact our parts center by phone at (303)341-4350
Not only do we assist our customers with parts, but our Colorado Chrysler Jeep's auto technicians are available for repairs which require specific tools and an expert level of experience. At our Colorado Chrysler Jeep car dealership, we have a state-of-the-art Chrysler and Jeep service center and skilled mechanics to properly diagnose and repair your vehicle.
What is the Process of Ordering Parts?
If you already know the name or number of your desired part, please fill out our online form to place an order. Our staff will check availability of the part and get back to you with pricing, via your preferred method of contact. Once confirmed, we'll order the part and can either ship it to you, or hold it until you pick it up in our store.
Quality is Our Guarantee
Because we only stock OEM replacement parts and accessories, you can be sure that manufacturer specific quality will be maintained.